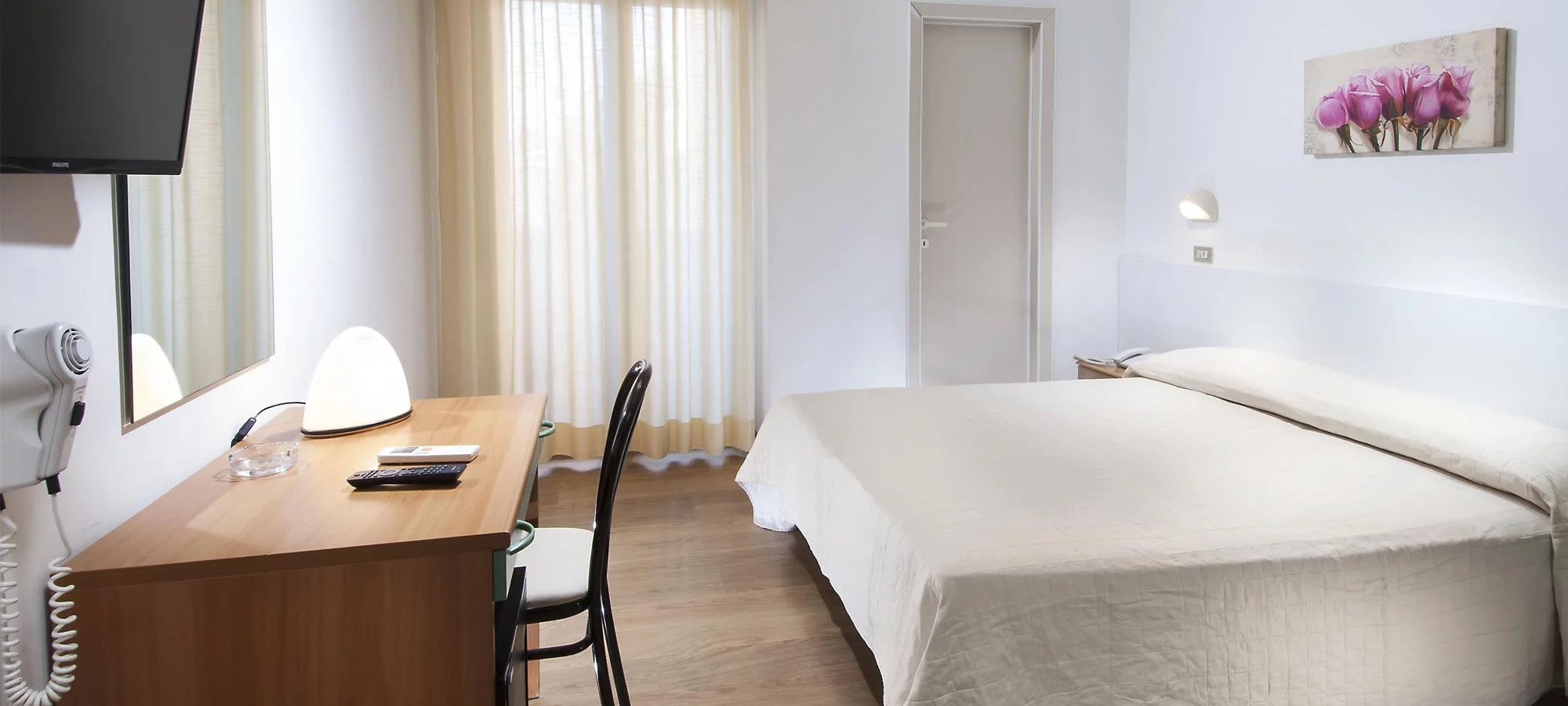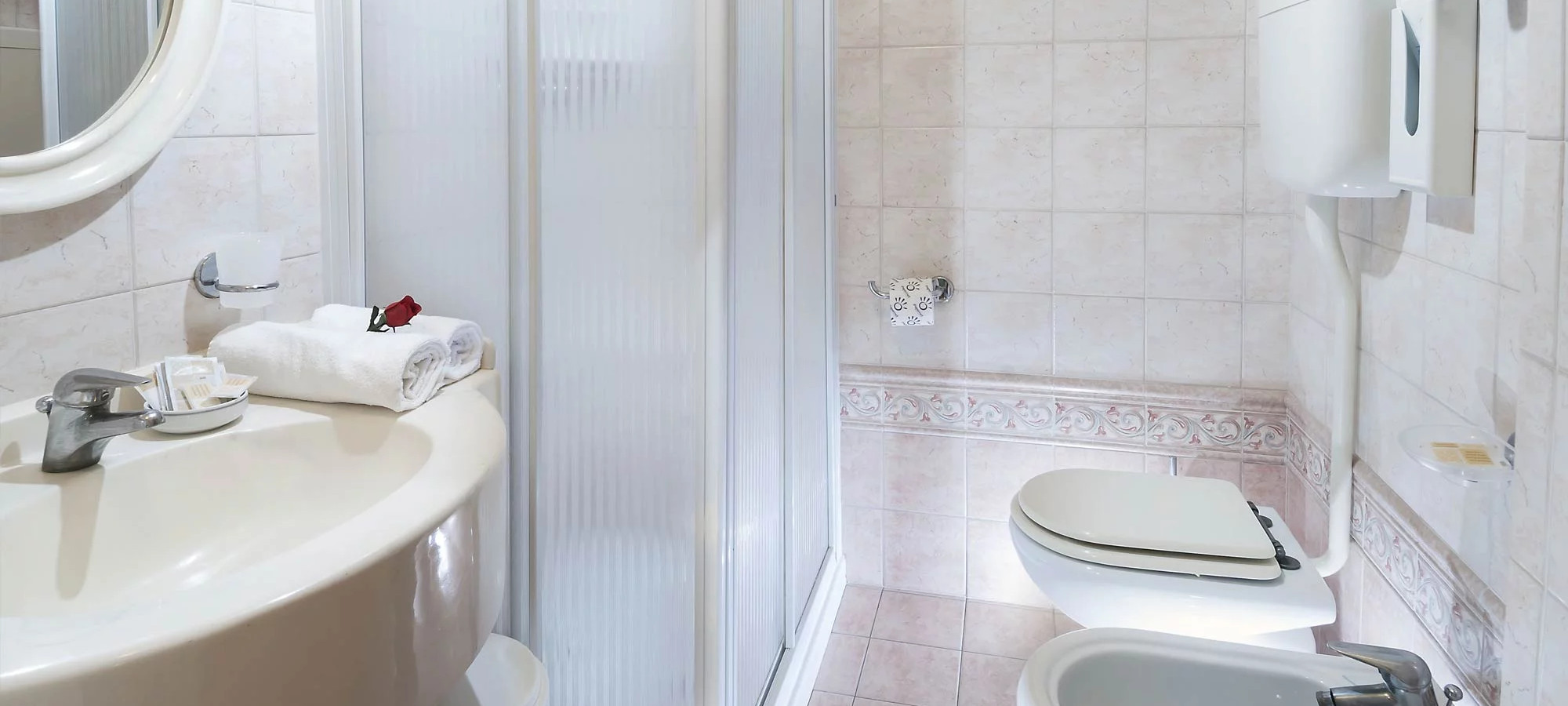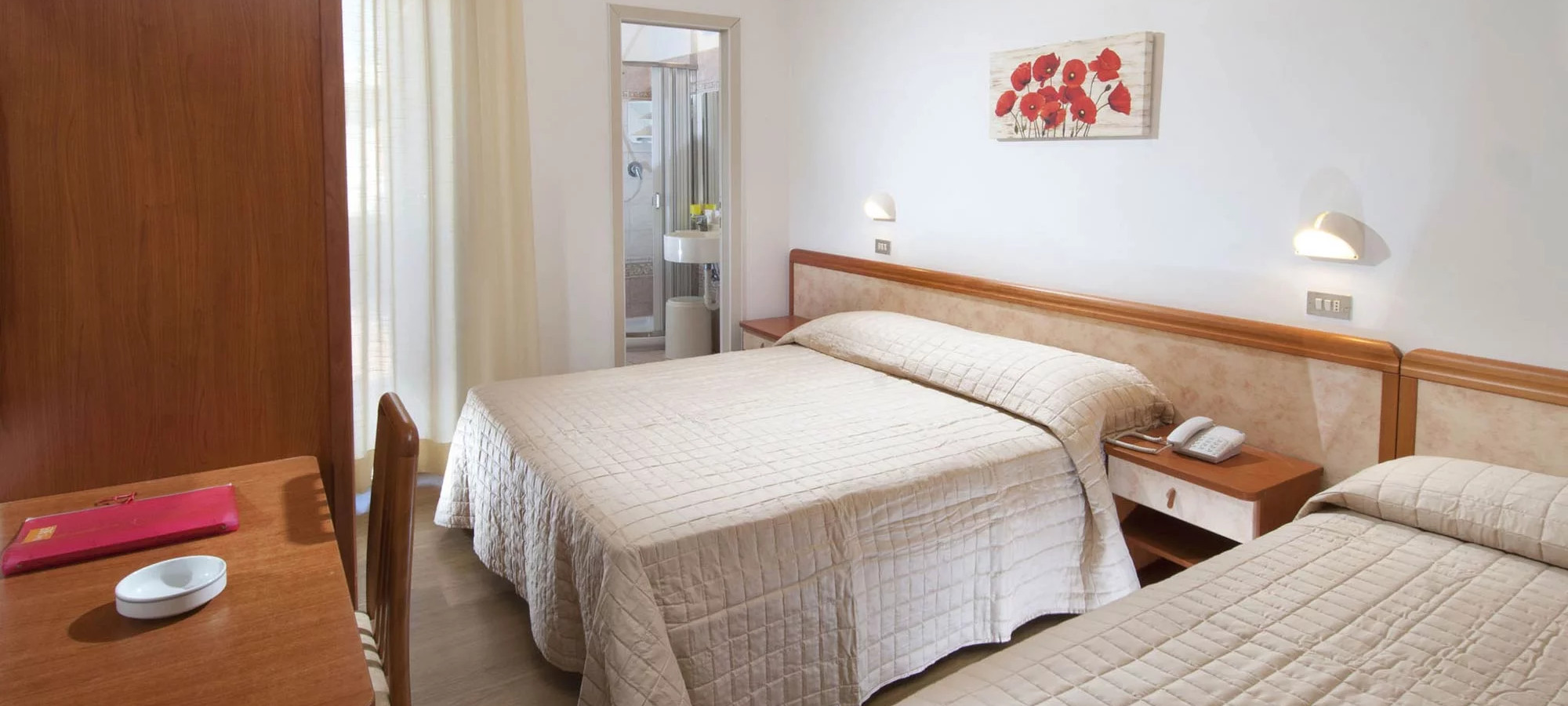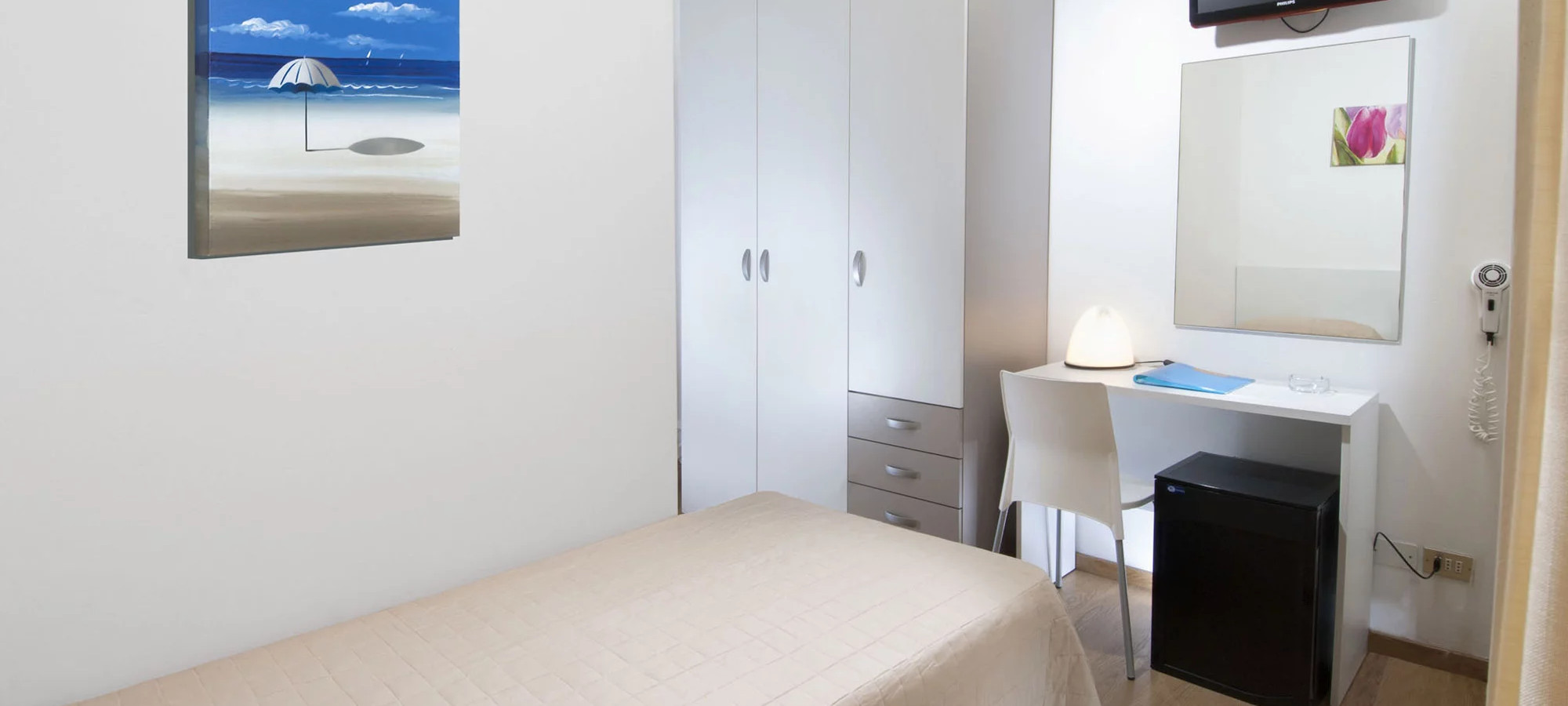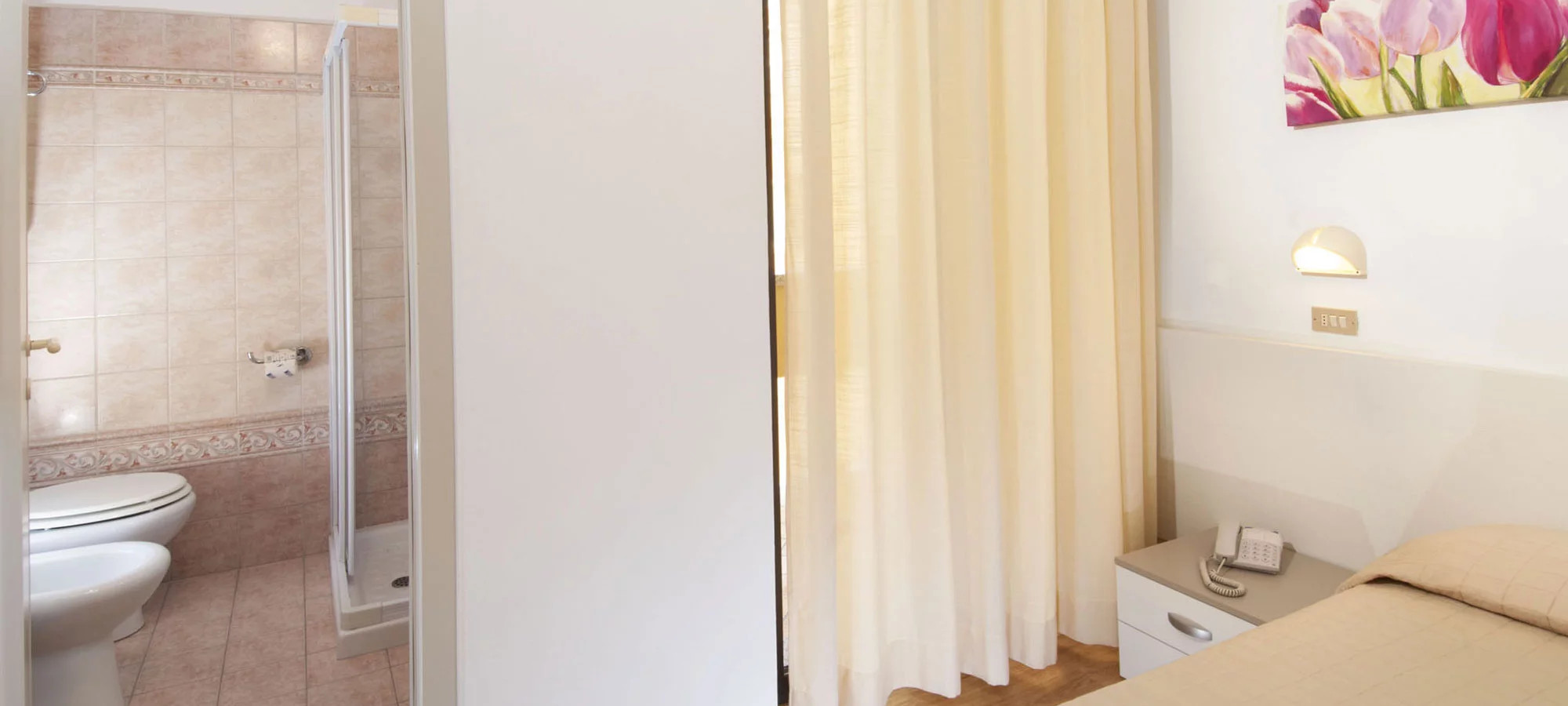 Comfort and relaxation is the perfect mix you'll find at Hotel Olympic
Rooms with balcony at Hotel Olympic welcome guests with sombre colours that perfectly match its numerous comforts, all available for guests. Open the window and let the sea air in.
You're finally on holiday, you're finally at Hotel Olympic.